BIG JAR OF 50g: Never run out of required color in the middle of the project. With this jar of Tenerife Beach #3 single color, you have enough to create a big-size one.
TOP QUALITY: all CRAFTISS pearlescent pigments are 10-60 microns in size to better blend with crystal clear or UV epoxy resin. This beautiful gold pigment creates stunning special effects in resin art pieces without any other additive.
PERFECT EMERALD TONE is intense, bright & vivid. All your craft masterpieces will have color as a real piece of coal.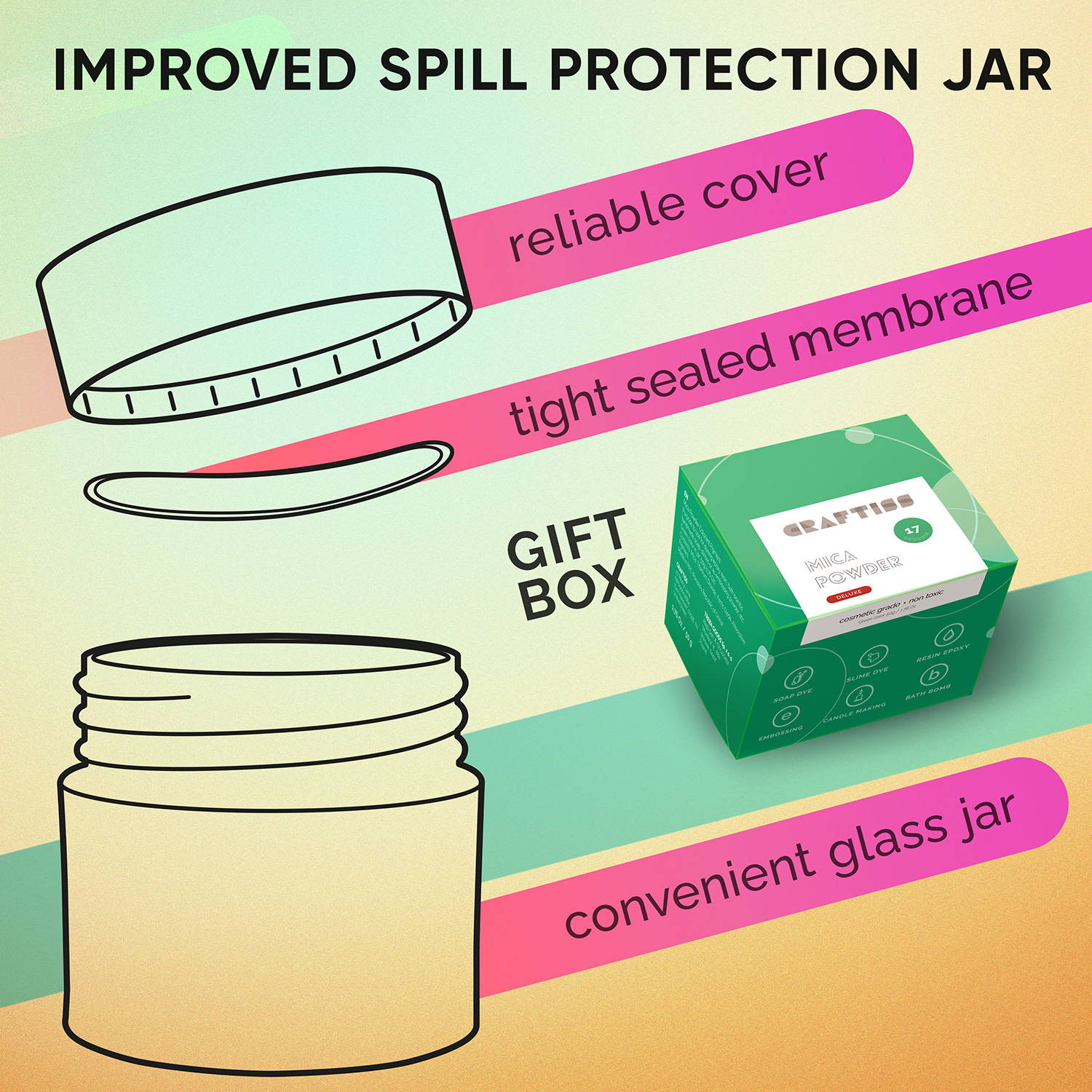 COSMETIC GRADE & NONTOXIC: Clean, pure & free from toxins, our pigments can safely be used as mica powder for lip gloss, mica powder for soap making, mica powder for acrylic nails or mica powder for bath bomb.
FOR DIY CRAFTS & MUCH MORE: Use our mica powder for epoxy resin, candle making, coloring melt & pour soaps, homemade slime, tumbler printing, stamping, embossing, nail art, handmade makeup products...